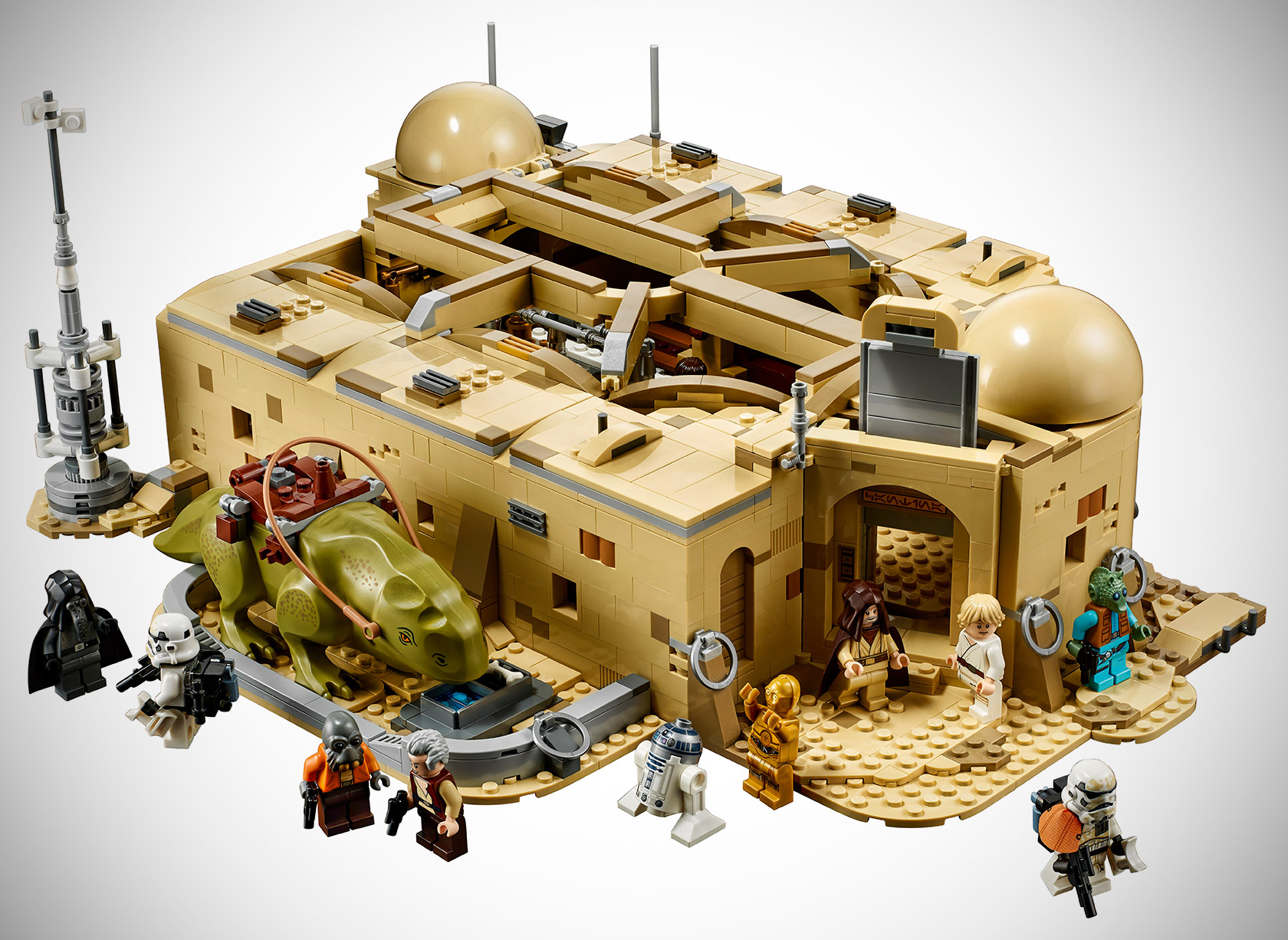 The LEGO Mos Eisley Cantina set brings one of the Skywalker saga's most iconic locations to life, complete with smugglers, musicians, bounty hunters and Jedi Knights. At 3,187-pieces, the set stands over 7.5" (19cm) high, 20.5" (52cm) wide and 23" (58cm) deep when fully built and opened. That's right, you can open up the set's removable roof to view its details or even act Star Wars: A New Hope scenes using the included mini-figures.
Plus, there are attachable buildings, two landspeeders and a dewback LEGO Star Wars figure. If you're not satisfied with just building the set, you can spend some time looking for hidden details throughout, like a "Wanted" poster featuring R2-D2 and C-3PO as well as kyber crystals hidden in one of the exterior buildings.
LEGO Star Wars: Attack of The Clones Yoda 75255 Yoda Building Model and Collectible Minifigure with Lightsaber (1,771 Pieces)
Display LEGO Star Wars character Yoda, a detailed, buildable model figure of the unmistakable character that kids and fans adore! This Star Wars collectible comes complete with Yoda's lightsaber
This fan-favorite Star Wars character comes with an informational fact plaque and stand to display the included 3D Yoda minifigure.
An ideal LEGO Star Wars gift for boys and girls aged 12+, this Yoda model has a posable head and eyebrows, movable fingers and toes, and a great big green Lightsaber that will impress any Star Wars fan.
The first time I watched the cantina scene in Star Wars: A New Hope, I was just 12 years old. I remember thinking, 'this is where the adventure starts!' Years later, when I then became a LEGO® Star Wars designer in 2016, this was the first set I built. With this design, we've added external buildings like the Jawa shop, refined the details, and chosen an impressive 21 minifigure characters, including all-new alien figures," said set designer Cesar Soares.