Photo credit: Parth Kashikar
A traditional camera dolly refers to a wheeled cart used mainly in filmmaking and television production to create smooth horizontal camera movements. In cinematography, a camera is mounted on a camera dolly that is placed on rails or on vehicles nowadays, thus eliminating the need to be pushed along the track while the scene is being filmed. What if you combined this with a DJI drone?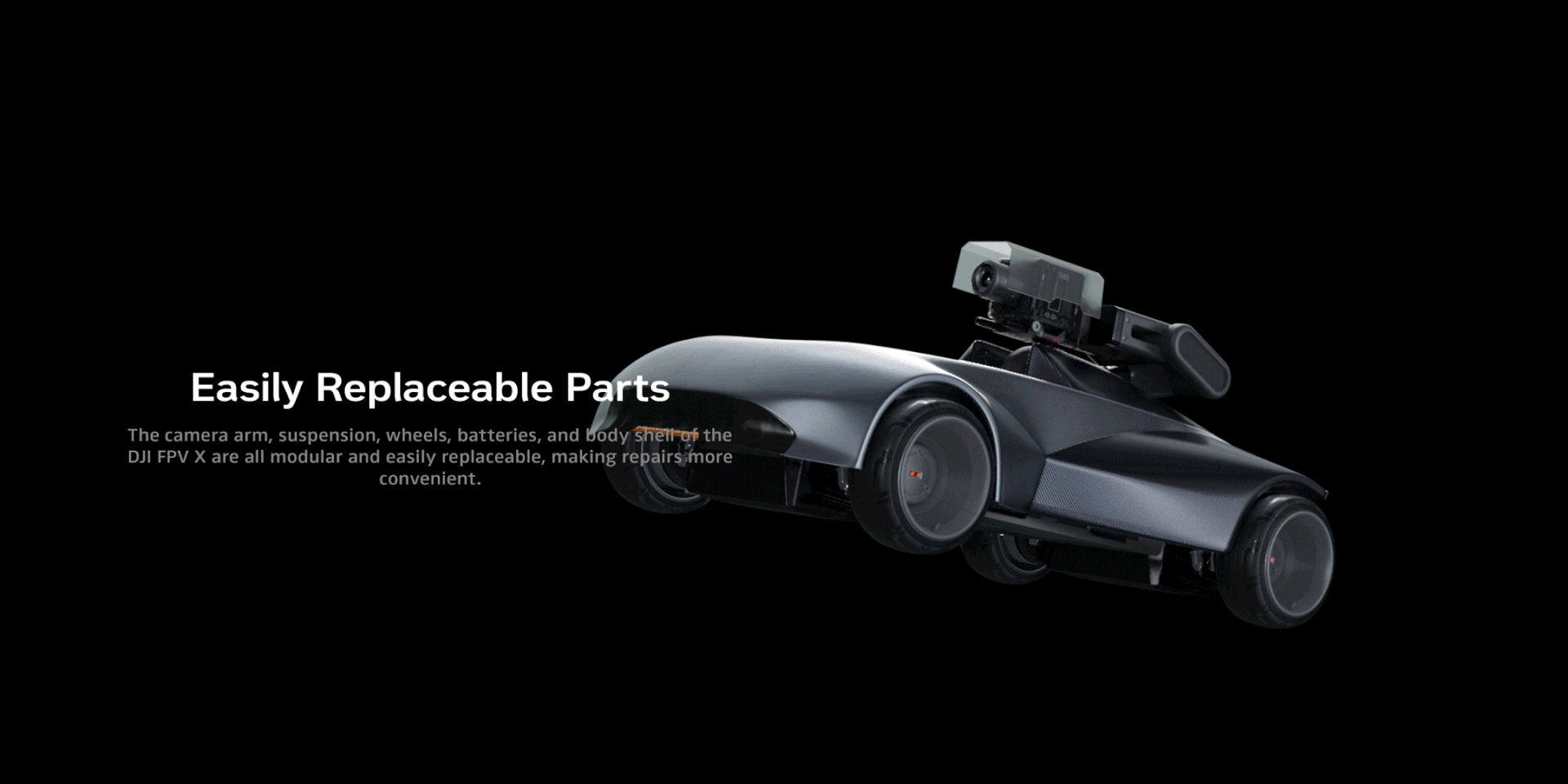 Not just a simply remote-controlled car with a camera, you can pilot this vehicle using DJI's existing FPV headset by simply tilting your head in the intended direction. Accidentally run into something? Its modular design means that all parts are easily replaceable. The FPV X is actually designed for a two-person operation, as one controls the camera gimbal, while the other pilots the vehicle.

Sale