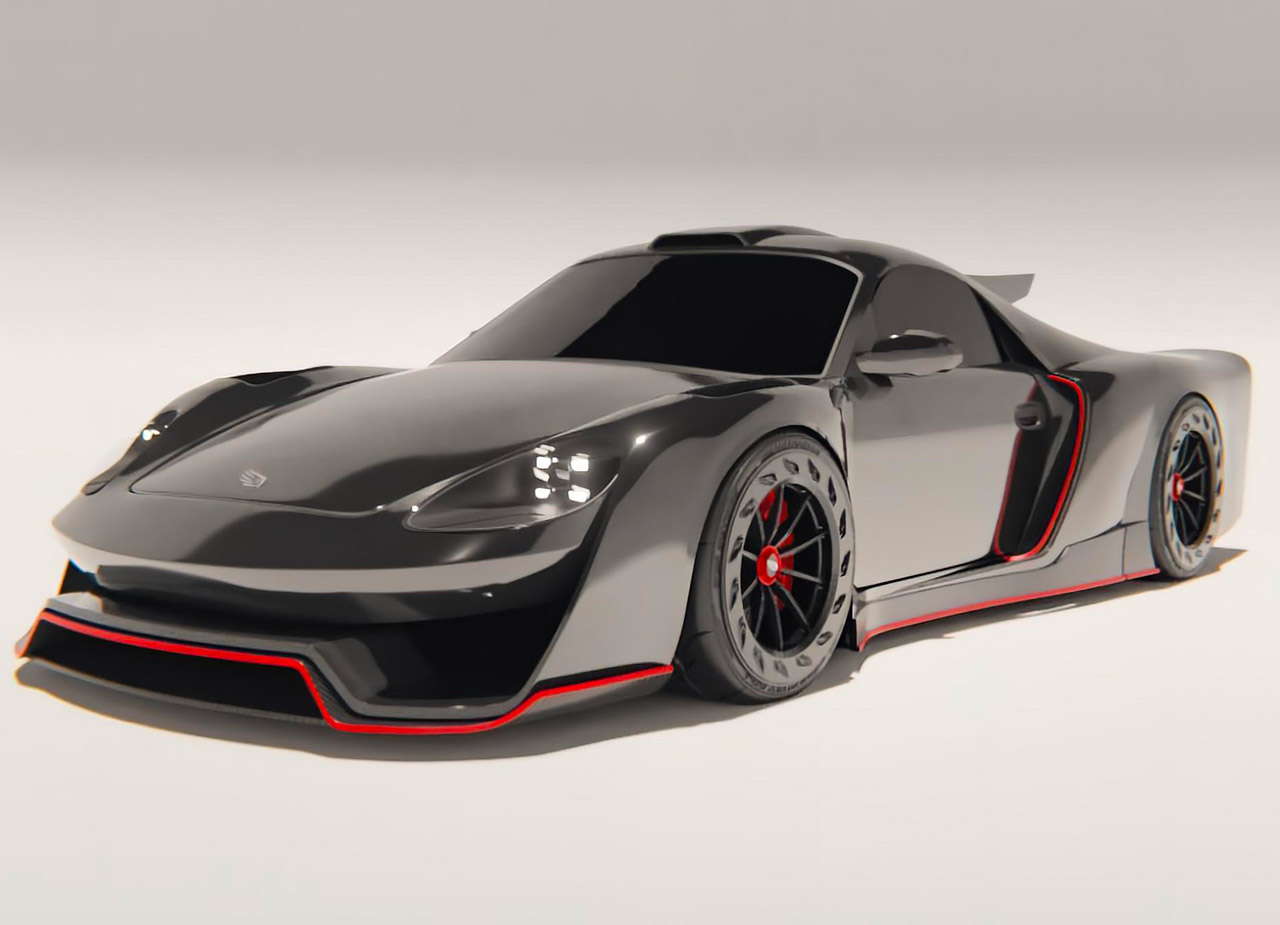 Always wanted a Porsche 911 GT1 Straßenversion, but can't afford one? Vale Automotive's Porsche Boxster GT1 kit might be the next best thing, or not. There's no way to tell which parts are being reused from the Boxster, but from what we can see, it looks like just the engine.

The Porsche Boxster GT1 kit does not fit the lines of the all-new Porsche 718 Boxster, but it could possibly fit on the 986 Boxster, due to the location of its door handles. Whatever the case may be, the shop will soon open a pre-order list, with the first shipment of kits going out some time in February 2022.

LEGO DC Batman 1989 Batwing 76161 Displayable Model with a Buildable Vehicle and Collectible Figures: Batman, The Joker – Mime Version and Lawrence The Boombox Goon, New 2021 (2,363 Pieces)
Indulge your passion for the Caped Crusader with the LEGO DC BATMAN 1989 Batwing; If you're an adult Batman fan or a model-building enthusiast, this buildable display model of the Batwing is for you
The iconic style of the Batwing from the 1989 BATMAN movie is enhanced by a sturdy stand, nameplate and 3 minifigures: BATMAN, THE JOKER and a Boombox goon
This challenging and rewarding building project provides an engrossing and stress-relieving break from the real world – and will look great when displayed on the wall or on its stand in your home or workplace
Any superhero or LEGO fan will love this 2,363-piece construction kit; Whether you buy it for yourself, as a birthday gift or a holiday present, the LEGO Batwing model is sure to deliver hours of enjoyment
Measuring over 4" (11cm) high, 20" (52cm) long and 22" (58cm) wide, the LEGO DC BATMAN 1989 Batwing looks stunning on its stand and when attached to the wall
As progress on our molds continue we get loads of DMs asking about prices and when it's going to be ready. The truth is on price we still have a lot to figure out on that side of things as we want to keep the quality of the kit as high as we can without pricing it out of the market," said the shop.
Bonus Video