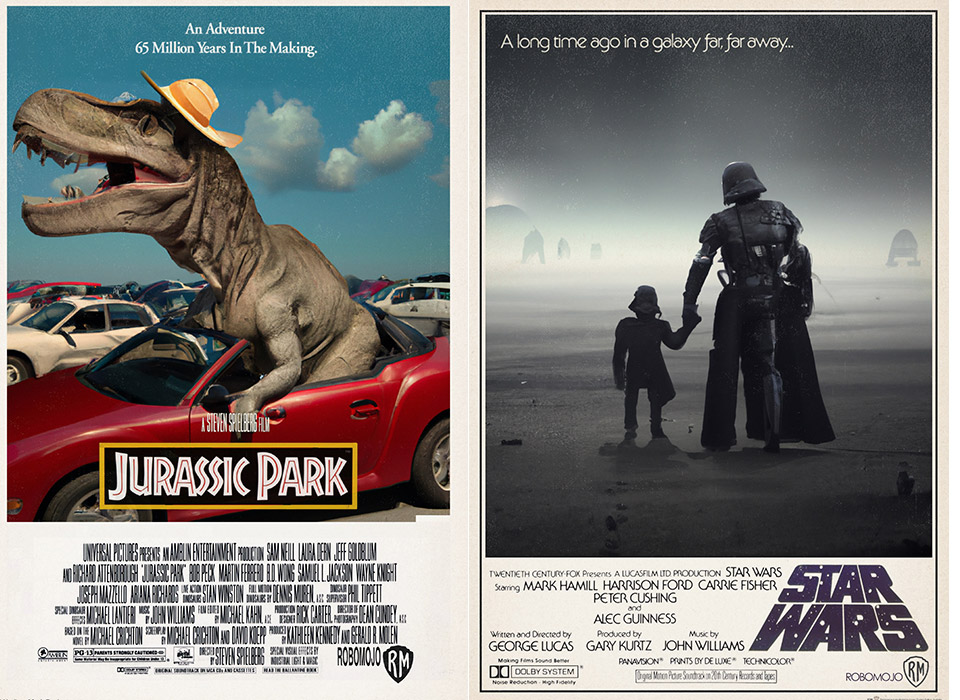 Photo credit: ROBOMOJO
An artist known as Vicenzi is behind the ROBOMOJO project, a series of famous movie posters that have been reimagined by artificial intelligence. There is no information on what AI system Vicenzi used, but most of them require some kind of input during the training process, whether it be a few phrases and / or images.

From what we can tell, the AI was trained on phrases that were all related to the movie poster in question, such as dinosaurs and humans for Jurassic Park or Darth Vader's son in Star Wars. Unfortunately, AI cannot simply generate human faces without being properly trained, so you'll see many distorted and oddly terrifying features on most of them. However, we do think that Russell Crowe as a futuristic gladiator in body armor would be a nice remake of the original film.

Sale