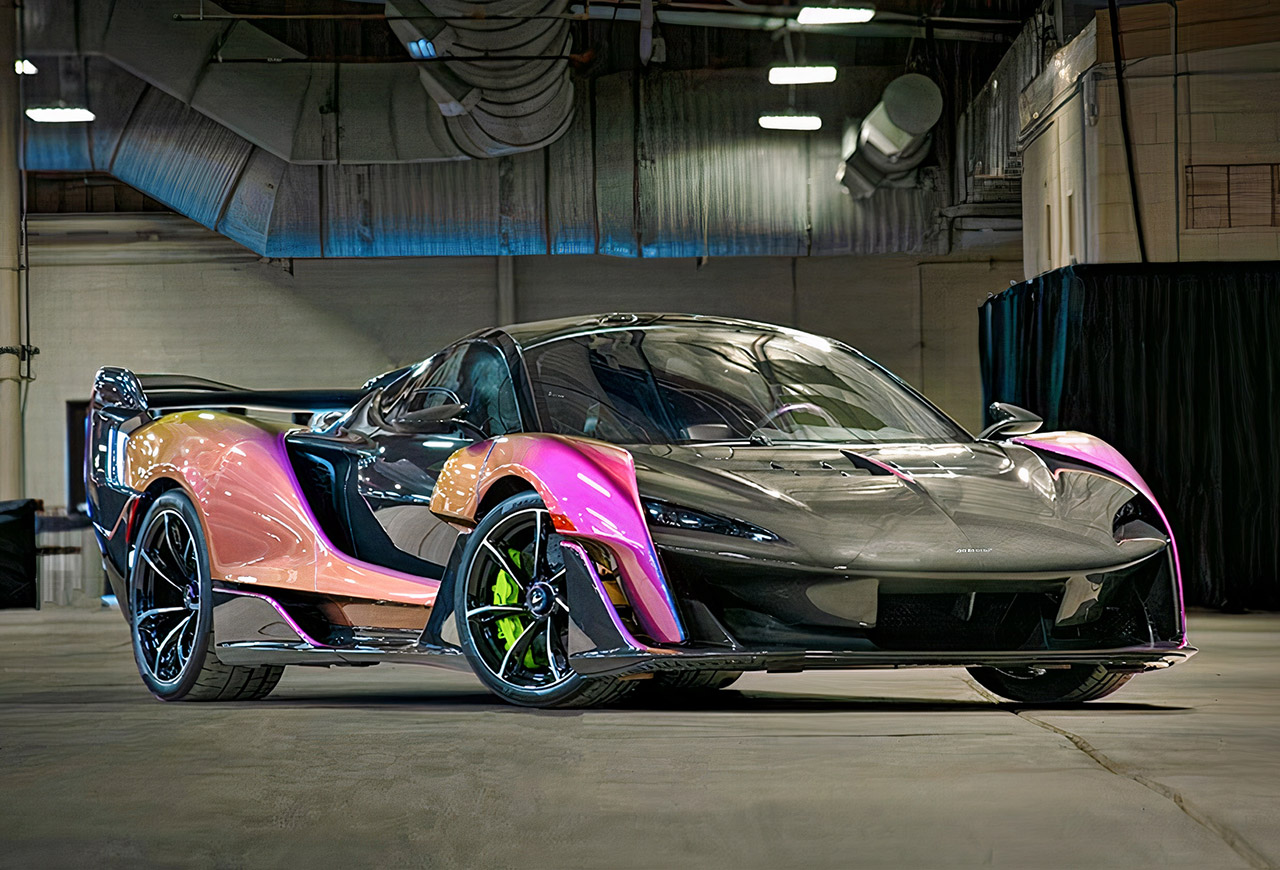 McLaren Special Operations (MSO) is known for creating some of the most limited edition models yet, and the Sabre is one of them. Limited to just 15-units worldwide, this hypercar shares its roots with the Senna, McLaren's most track-focused model yet, but over 70% of the parts are unique to the Sabre.
The McLaren Sabre was built exclusively for use in the U.S. and touted as the company's widest, most powerful production car. Some of its more quirky features that may have prevented it from being approved for road use in other countries include manually adjusted side mirrors, a top-mounted wing and a honeycomb engine cover that limits rear visibility. Other aesthetic parts are just as unique, such as bulging fenders, vertical rear lights and a center spine inspired by Le Mans Prototype (LMP) cars. There's just one caveat, it will cost you $3.8-million USD from a private seller at Barrett-Jackson to get your hands on this 193-mile example that has been finished in Pacific Colour Stream paint with a black carbon fiber interior.
Sale
The active diffuser — a first-ever for McLaren — limits drag while going into downforce mode underbraking. The hydraulic steering is chattery, direct and communicative while handling the power that comes from an 824-horsepower twin-turbo 4.0-liter V8 with new cylinder heads and revised mapping – all hooked to an automatic transmission. The exhaust is composed of Inconel from the same superalloy used on F1 cars. As a result, this is the fastest two-seat McLaren road car ever built, featuring a 218 mph top speed," said the seller.